New Year's Eve is hands down the biggest party of the year. While it's great to pop the cork on a bottle of bubbly as the ball drops, there's plenty of time before that to enjoy an exquisite cocktail or two.
These tasty drink recipes are perfect for ringing in the new year.  From champagne cocktails and stylish martinis to fun punches.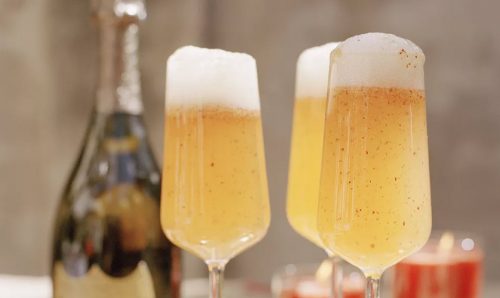 A delightfully simple cocktail recipe, few drinks are as perfect for a New Year's Eve party as the "Happy New Year." That really is the name of this cocktail and it's a vibrant drink with great appeal. The sparkling mix includes brandy, ruby port, and orange juice, creating a fabulous base that will dress up your favorite Champagne.
Champagne is the usual way to ring in the New Year.  You know,  that classy, bubbly drink.  I came across this wonderful idea of a Champagne Margarita and knew it would be the perfect Texas New Years drink.  Is there anything more Texan than a margarita?
When the ball drops on New years Eve, you'll want this sassy melon ball drop cocktail in your hand.  Pick up a citrus vodka, that alluring green bottle of Midori, and a few lemons for this fun vodka martini. Elderflower liqueur is a fun surprise ingredient that perfectly rounds off the soft flavor, while the melon ball garnish adds a whimsical touch.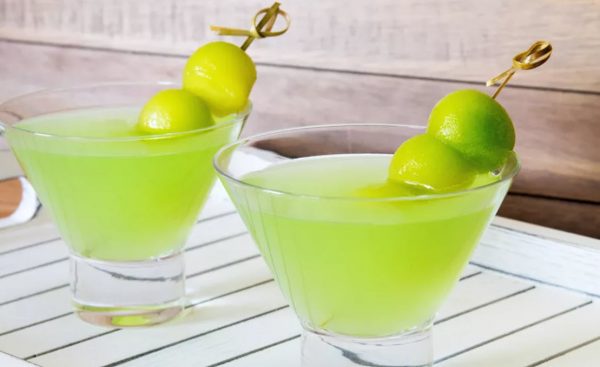 The midnight martini is a flawless fit for New Year's Eve. It not only gives you a nice cocktail to sip, but it will also help you stay awake until midnight. It's a simple recipe that can include either two or three ingredients. It doubles up on the coffee flavor with a combination of espresso vodka and coffee liqueur.
Who thought beer and champagne would make it to the top 10 New Years Eve list?  Now there's no need to choose one over the other – just combine Guinness stout and champagne to create a stunning drink to ring in the New Year.
Ahhh, you can't go wrong with Sangria. It's a staple in most any party. Here's a jazzy way to spice up your holiday punch this New Years.  Rather than red wine and brandy or rum, it opts for dry white wine and gin against a grape base. Toss in a few apples and some ginger ale and get ready for a new start as another year rolls in!It may just be a date on the calendar, but there is something rejuvenating about the new year. So refreshing!
Besides black eyed peas for good luck on New Years – maybe you can try your luck on this good luck charm. A fun and unique bourbon cocktail, you'll enjoy the sweet and tart taste of this recipe. It offsets the dark background with the bright flavor of limoncello and a homemade lemon sour. Add the refreshing taste of spearmint and you're sure to spread good luck and holiday cheer!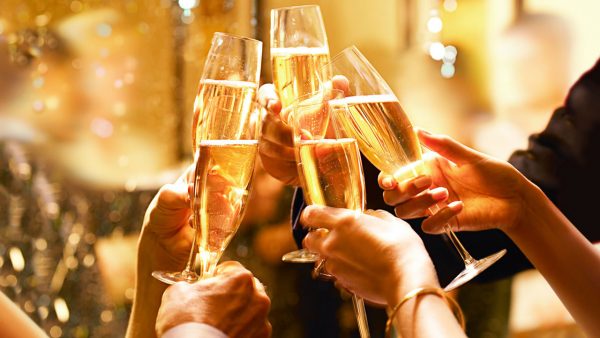 Happy New Year's Ya'll!!