Stores and malls have started to get decked out in all their holiday lights and decorations. Halloween candy has been replaced with Christmas treats and candy canes. Yep, holiday season has officially begun!
We've gathered some great tips for selecting the perfect bird, planning the most delicious of menus, and prepping in the days beforehand so you can blow your guests away with your culinary genius and epic party planning skills come Turkey Day.
1. Pick Your Turkey
Make sure you select a turkey big enough to feed all of your guests. Have it thawing out in the refrigerator and ready to rock and roll by Turkey Day.
Not sure what size of turkey to order? There are several resources online, www.delish.com has a nice guide.
2. Plan Your Menu
Now, for the fun part! Whether you have holiday favorites your clan eats every year or you want to experiment with new recipes, start to brainstorm what you'll make. For most groups, serve 2-3 appetizers, 3-4 sides, 1-2 mains (including the turkey), and 2-3 desserts, so that there's definitely something for everyone. Because when you get that many people together, it's tough to please everyone! Remember that some of your guests might need to heat things up; prep your menu and heating times accordingly. Food & Wine has everything from appetizers to desserts and even left over recipes https://www.foodandwine.com/ultimate-thanksgiving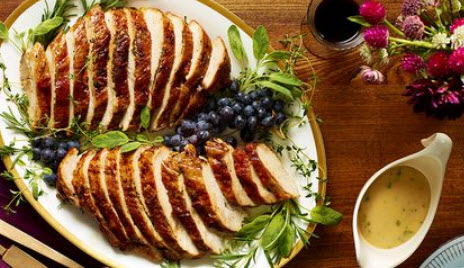 3. Do the Prep Work
Trust us when we say prepping before hand is a huge time saver! You'll be more relaxed, and everyone around you will be too! Make sure your shopping is done well in advance. Make as much as you can ahead of time, appetizers, desserts and even some of the sides. Get the table set. Dishes out. Platters ready.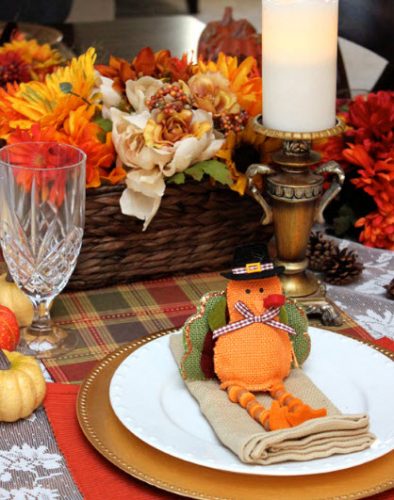 Step 4. The Big Day
First things first, get that turkey cooking! It is the star of the show, after all! Preheat your oven, grab your recipe, and double & triple check the cooking time, and remove the turkey from your fridge at least an hour before roasting so it can come to room temperature.
Once your turkey is done cooking, let it rest. Pop in your side dishes and get them nice and hot. Your microwave can become the hero of the hour if you run out of oven space—dishes like mashed potatoes and green beans can always be reheated for a couple of minutes in the microwave. And don't forget your stove! You can reheat a variety of dishes in pots and pans if the oven is occupied. Be creative!
Once everything is ready,  rally the troops and get everyone seated. If you need to heat up any desserts, now is your time, as the oven is free as a bird ! And be sure to pour yourself a big glass of bubbly—you've earned it!