By the time the kids are back in school, the teachers have already spent days and maybe even weeks getting everything ready for their classroom. Not to mention spending their own money on classroom supplies. A back to school gift for teachers is a very thoughtful way to kick off their year. Here are some awesome teacher gift ideas:
The Best Back to School Teacher Gift Ideas!
Everyone knows there are a ton of adorable DIY teacher gifts on Pinterest.  It's hard not to want to make one – the problem with many of them, is that most teachers wouldn't actually know what to do with a lot of those really cute homemade gifts. Cute doesn't always translate into "useable".  They're just going to have to find a place next to the other "stuff" they receive.
1. Teacher Survival Kit
Of course, we have to kick things off with a must-have Teacher Survival Kit. teachers are thrilled to receive gift baskets. They include items teachers are certainly going to need and use. Everything from Hand sanitizers and Kleenex to gift cards and yummy snacks.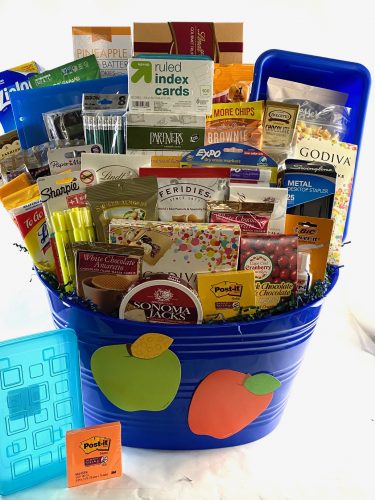 "A teacher is like a candle," reads the quote emblazoned on the front of this candle. "It consumes itself to light the way for others."  www.etsy.com
3. Chocolate
Seriously, who doesn't LOVE chocolate? Chocolate is always a great gift choice.
4. Starbucks Gift Card
If there's one thing no teacher has enough of, it's coffee—but with this gift card in hand, that problem is easily solved.  You can send it by email (perfect for last-minute gifts!) and choose between $15, $25, and $50 increments.
After a year as tough as this last year, a spa night at home is in order. They'll love using this relaxing, bath soaks, calming eye gel mask, and nourishing lotions.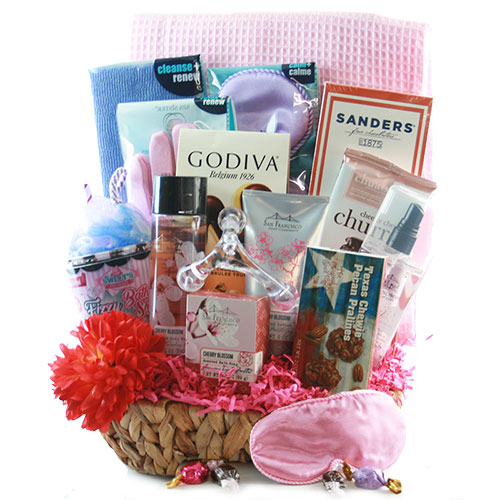 Nothing is worse than having your pencils stolen. Help your teacher keep track of their supplies with personalized school supplies, like these customized pencils
This gift doesn't cost anything, but it's highly valued by teachers. An excellent way to express appreciation is to hang out after class or at the end of the school year to help organize or clean the classroom.