Wow! Where did the summer go? While the flip flops and tank top season is coming to an end, it's all the more reason to celebrate with one last hurrah – Labor Day Party!  Gather friends and family and neighbors alike for an unforgettable barbecue, games and fun!
1. Fresh and Fruity Ice Cube –  For a backyard party, these fruit ice cubes will be a colorful way to add some flair to everyone's drink of choice. (via Design Love Fest)
2. It's not a BBQ party unless sliders are involved! The best thing about these bite-sized hamburgers is that they can be customized with all kinds of different toppings and sauces. Note to guests: come with an appetite! (via Mommyhood's Diary)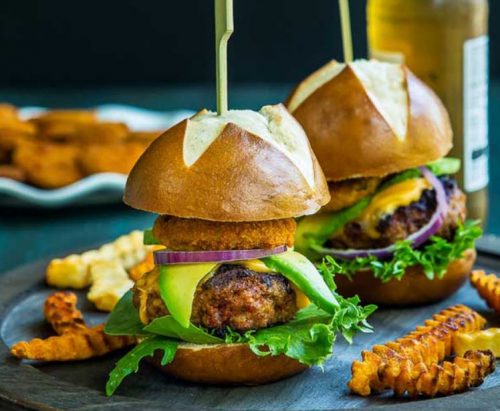 3. If you're hosting a cookout, this recipe for Parmesan Garlic Grilled Corn will definitely be a hit!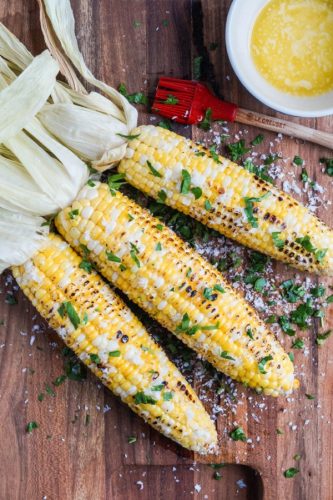 What's a party without dessert, right?! Offer easy but creative desserts your guests won't be able to stop talking about.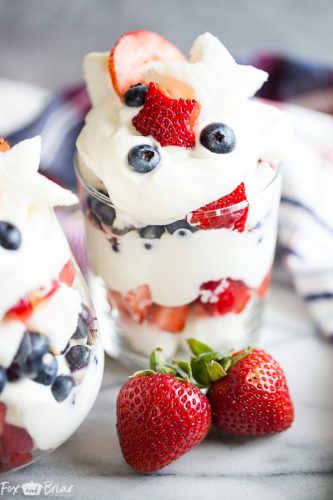 4. Serve these individual Easy Red White and Blue Trifles – perfect for Labor Day!
5. Did someone say cobbler? Peach cobbler? Oh yes, we did and this recipe couldn't be more delicious! Get the recipe for Classic Biscuit-Topped Peach Cobbler »
What's a Labor Day party without refreshing cocktails?
6. If you're looking for a variety of Sangrias to serve at your party (I mean who wouldn't!) try this delicious Happy Place Sangria Recipe! A glass of this will definitely take you to your happy place!
7. This Strawberry and Peach Rose Sangria Recipe will be a hit among your guests for sure!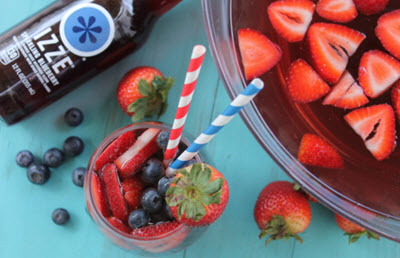 8. This Fireworks Explosion Pina Colada won't disappoint!
Fun Games and Activies!
6. Who wouldn't have a blast playing this DIY Outdoor Bowling Game?! All you need are some pool noodles and soda bottles and you've got yourself a fun game!
7. How fabulous is this DIY Backyard Plinko Game?! Guests will have a blast playing this game!