If there's anyone who truly deserves to be shown an abundance of love on their special day, it's undoubtedly mothers. Despite the fact that we witness their daily sacrifices, there are countless acts of affection that go unnoticed. That's why Mother's Day provides the perfect opportunity to bestow upon your mom a thoughtful (and perhaps extravagant) gift basket to demonstrate that you do indeed recognize her contributions. Whether you choose to indulge her by purchasing something she's had her eye on for years or opt for a simple yet heartfelt Mother's Day brunch, the mere fact that you remembered her will bring her immense joy. Additionally, it's important to note that Mother's Day isn't solely reserved for your own mother! Don't forget to express your gratitude and affection to your grandmothers, mother-in-law, new mothers in your life, or even those who you wish could have been your mom. Believe us when we say that your gesture will make her feel incredibly valued.
We have put together a collection of top-notch Mother's Day presents by drawing inspiration from the moms in our personal lives, including ourselves. This list features coveted items from our own wish lists, gifts we've previously received and adored, and presents we've given that have left an indelible mark on us. Our Mothers Day gift guide has been tailored to cater to every type of mom out there, whether she's a gardening enthusiast, a crafty individual, or simply in need of some much-deserved pampering. No matter where your mother fits on this spectrum, we're confident that any of these Mothers Day presents will bring a smile to her face.
Spa Gift Basket for Her
This is a time out everyone will want to take! The Spa Gift Basket for Her packs a punch when it comes to spa treatment. This perfect present sets the mood for sleep with the ultimate selection in sleep-inducing products. Moisturize your feet, your hands and block out that pesky sun with a silk sleep mask! This gift basket is sure to help them dream the night away.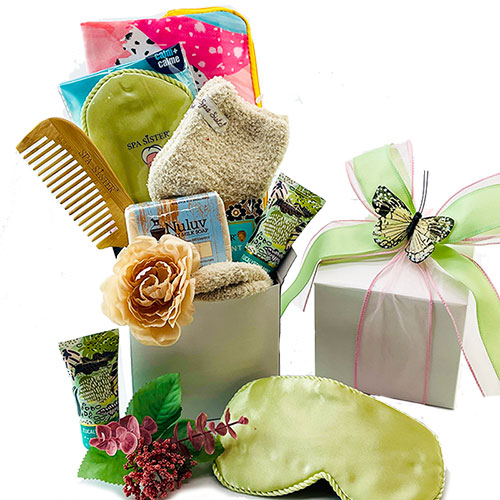 Aura Digital Picture Frame
This easy-to-use digital picture frame will be a hit with any mom. Invite friends and family to download the app, and they can add photos to the frame from afar.
Minted Heart Photo Collage
According to a motherhood quote, to be a mom is "to decide forever to have your heart go walking around outside your body" (Elizabeth Stone). This heart-shaped photo collage makes for a fitting Mother's Day gift—not to mention sentimental wall art.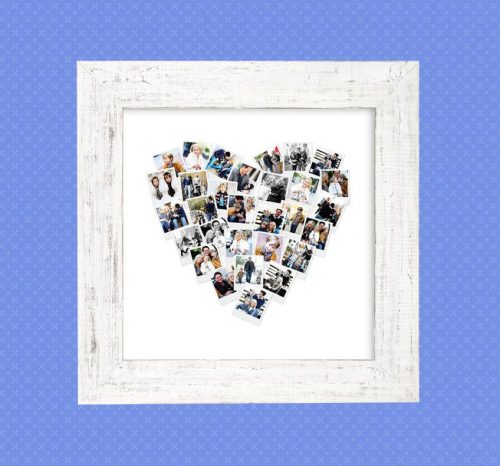 April Showers Gardening Gift Basket
Don't let April showers rain on their parade. Send that special gardener a sunny array of snacks and garden tools in a our adorable metal planter. Stuffed with all the garden essential they'll need to make their day sunny and bright!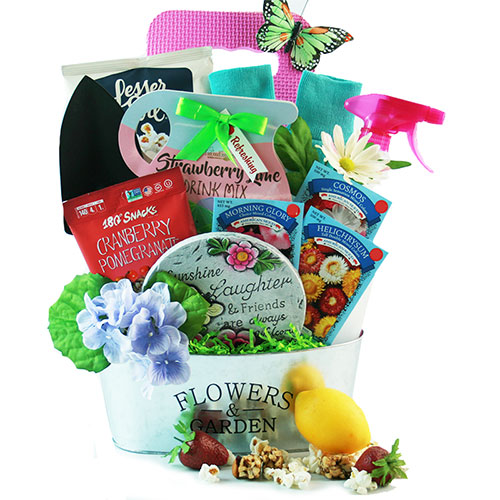 MoCuishle Shiatsu Neck Back Massager Pillow with Heat
It's no joke: the aches and pains come on when you hit a certain age and they don't stop coming. Keep her feeling her best with this Shiatsu massaging pillow that can be used on her neck or back. It's even heated to really relax the muscles.
Best Mother's Day Gift
Whether you celebrate Mothers Day face to face or from across the miles, a delicious coffee & tea gift is the perfect way to make her day. This delicious gift basket has it all, starting with heavenly lemon cake batter and sweet butter cookies. Flavorful ground coffees and tea to be enjoyed with her fudgy brownies and chocolate brownie bits. Plus Mom will find a gorgeous porcelain mug with the saying Love grows wherever you go. Everything arrives in a beautiful keepsake metal planer perfect for garden. ­­
Oka-B Millie Flip Flop Sandal
Introducing: her new favorite sandals for gardening, running errands, and just about everything else. These American-made slides are beyond comfortable and don't leave you with painful rubs or blisters. Throw in a gift card for a pedicure to sweeten the deal.
Intelex Warmies Neck Wrap
This ultra-plush neck wrap is scented with relaxing lavender for a spa-like experience. She'll find the tension slipping away as soon as she drapes it on her shoulders. It's a great gift basket idea for women. Even better, you can add a Warmie plush stuffed animal or slippers to any of our Mothers Day Baskets.