Everyone has a sweet tooth that they can't hide, which makes candy gift baskets the perfect gift for any friend, loved one, or colleague. Candy is the perfect gift for any and all occasions. In all seriousness, who doesn't love candy? Be it chocolate, gummies and everything in between.  It's loved by young and old alike. Making and sending candy gift baskets is the perfect low-cost idea for all occasions.
So what exactly are candy gifts? Candy gifts range from candy bars, homemade candies, chocolates and dozens of other sweet treats.  Even if you don't know their favorite sugary treat, you can't go wrong with candies. We've put together some fun candy gift ideas for the people in your life who love everything about indulging in sweet treats. Cheers!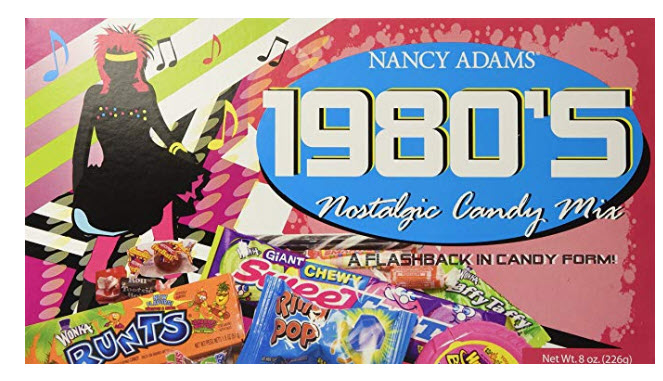 Here's something about nostalgic sweets that, as soon as you taste it, you're brought back to favorite times or memories. It's a 1980's retro sweets gift box featuring an assortment of candy from that decade. Experiencing this sweet flashback is not only fun, but it's also one that will bring forth hours of conversations! Sweets like this one are appreciated by the recipient because it shows them you know they're love for nostalgia, as well as all things about sweet treats!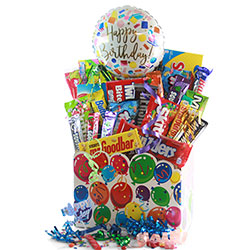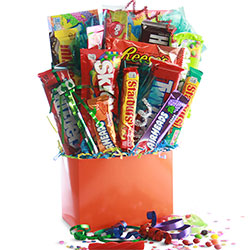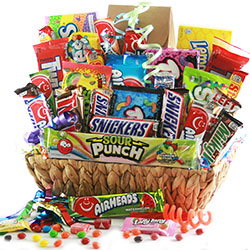 Birthdays, Get Well, Thank you… Need we say more? No matter how old the person is you're shopping for, and they love candy, this candy gift idea may be ideal. Candy is pretty much the universal gift. It's hard to believe that there could be a better gift than a bouquet of flowers, but candy bouquets definitely shows there is! And whoever said receiving a box of chocolates was the best, never received a ooey, gooey delicious candy gift basket! Packed with all things yummy – sours, gummies and chocolates too!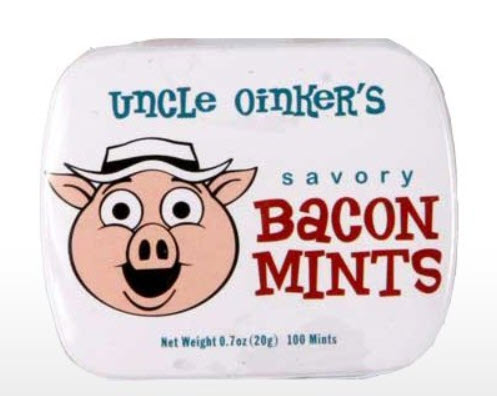 Because there's no such thing as too much bacon, Uncle Oinkers created savory bacon mints. The perfect gift for men or actually anyone who is a bacon aficionado. These mints each taste like a crispy slice of delicious bacon with a hint of mint.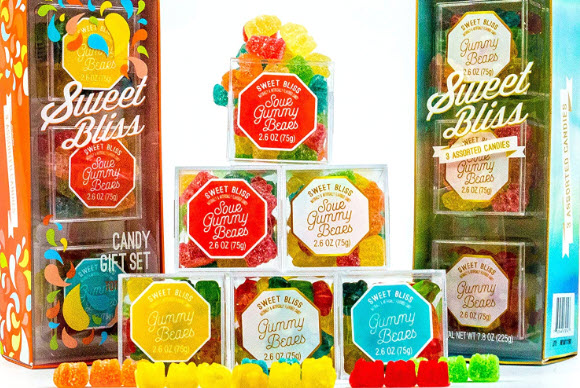 Young. Old. No matter their age, they won't be able to resist gummy bears! Squishy, fruity, sour and even tangy.  Candy lovers have been enjoying these sweet bears since their inception in the early 1920s. They're a must-have for anyone who loves something sweet, chewy and sticky.
Candy is the simply the sweetest gift you can give anyone. What is the best candy basket? That's for you and your recipients sweet tooth to discover. There are so many candy gifts to choose from, you just can't go wrong.