Whether you take pride in being a great gift giver or require some inspiration, shopping for the best wedding gifts is a particular skill unto itself. Unlike anniversary gifts and engagement gifts, these gifts are typically house related—think of practical (new aged) appliances and stylish decor as a way to set the newlyweds up for success.
Sure, a cutting board or new set of dishes might not sound like the most sentimental gift out there. But they're still useful items that most couples are thrilled to receive (and make for more thoughtful wedding gift ideas than a gift card). There are so many ways to give a personalizes wedding present with a monogram or an engraving to create a sweet keepsake.
Most couples create a wedding registry to guide their family and friends through their "wants" and maybe a few must-have items. But more often than not, the good items get purchased fast. So if you're a procrastinator having an "off script"  list of great gift ideas in your back pocket is helpful to impress the happy couple.
Keep scrolling for the best wedding gifts guaranteed to impress.
Charcuterie Gift Basket
A unique and personalized charcuterie meat & cheese gift basket will surely touch the couple's hearts. It's the perfect gift for entertaining a few or many guests. This handsome charcuterie board is paired with a variety of gourmet cheeses, sausage, nuts and other oh-so delicious snacks.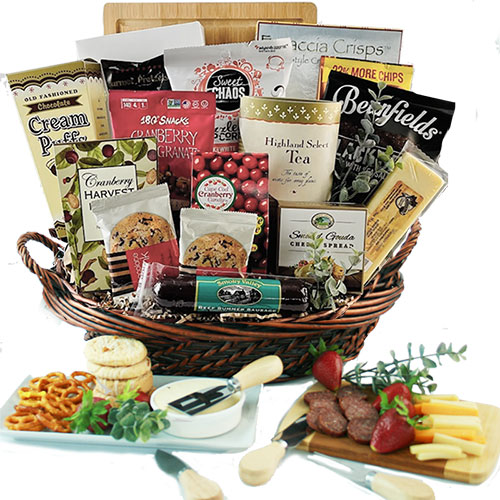 Ninja Foodi Max Dual Zone Air Fryer
Everyone needs an air fryer. I mean, it bakes, roasts, broils, dehydrates… It's one of the best air fryers out there for couples because it's easy to use and super convenient, with the dual baskets making it possible to whip up a meal in as little as 10 minutes. Take-out and delivery will be a thing of the past thanks to this multi-talented kitchen appliance. It's a win win!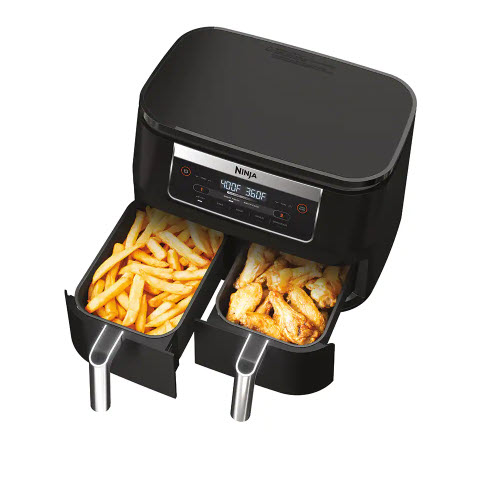 Gourmet Wine and Cheese Gift
After the wedding chaos, any couple will be elated to sit and relax with a glass of wine expertly paired with sophisticated savory crackers, soft spreadable cheeses, flavored nuts and candies, cookies and much more. The best part is you get to select the bride and grooms favorite wine(s).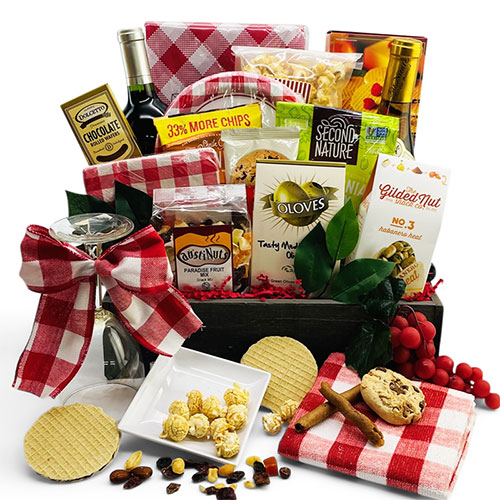 Decanter Set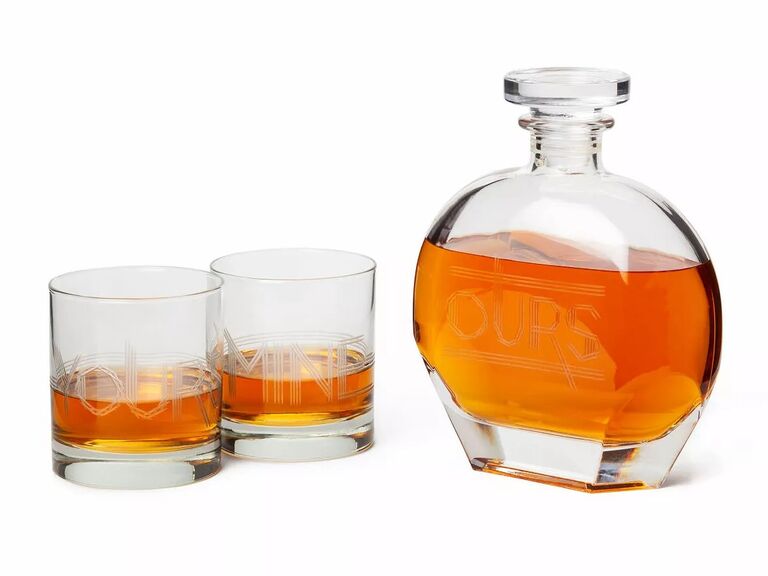 This decanter set is equal parts elegant and adorable. The Art Deco design will instantly elevate their home bar, while the etched message is a cute reminder that sharing is caring. Each of the rocks glasses is inscribed with the words "Yours" and "Mine," and the decanter is etched with the word "Ours." According to reviewers, it's an excellent engagement, wedding or housewarming gift.
Sweet Treats
Most wedding gifts are everyday household items like espresso machines,  blenders, blue tooth speakers intended to be used when the celebration is over. But an endless supply of snacks will surely tickle their tummies and their hearts. What's not to love in this over the top Crowd Pleaser delicious gourmet basket of treats. From crackers, cheese, nuts and pretzels to Ghirardelli chocolates, truffle cookies and cinnamon pecans. It's a match made in heaven.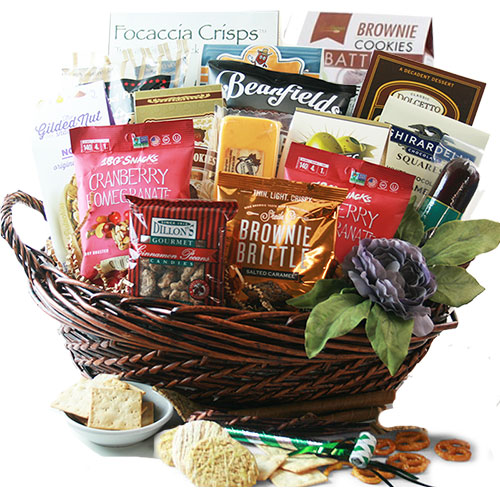 Memorable Wedding Picture Frame
This luxe decor is a thoughtful gift for the sentimental couple. The silver-plated frame fits a cherished photo as well as a copy of their wedding invitation. The special glass will protect their precious keepsakes from the sun, preserving the mementos for years to come. It's a sophisticated wedding gift they'll be itching to put on display as soon as they get those wedding photos back.