We spend hours preparing a lavish meal, so why let a single bite go to waste? Really?  Spruce up your Thanksgiving leftovers with these delicious recipes for leftover turkey, cranberry sauce, stuffing, mashed potatoes and more. From eggs Benedict and waffles to skillets and casseroles, continue the Thanksgiving celebration with these fresh takes on Thanksgiving leftover recipes. Yumm!
Turkey & Spinach Stuffing Casserole 
This recipe is super easy to make. Especially since the hard part is over with the turkey. The cranberries add a nice special sweet touch.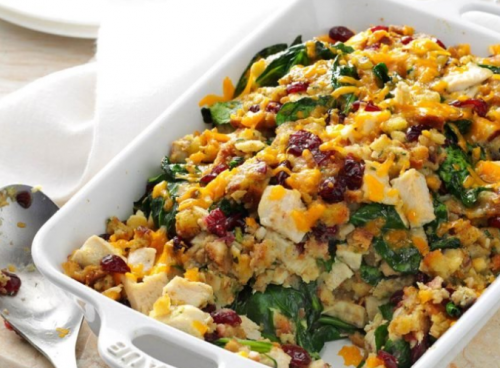 Crispy Mashed potatoes & Stuffing Patties

Talk about a fun way to use holiday leftovers! Kids will LOVE this tasty treat. Making this turkey and stuffing patty is so fast. The family looks forward to this breakfast or even dinner treat every year.

Scrumptious Ham Quiche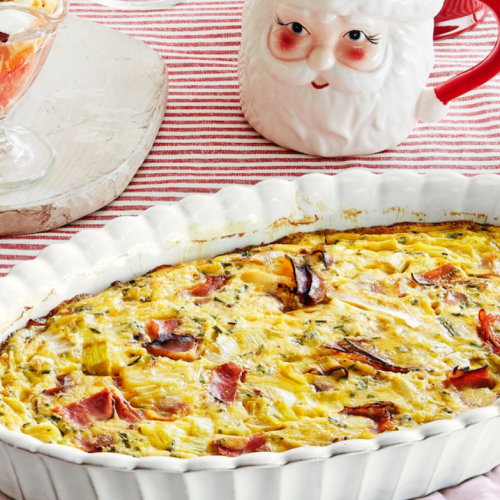 This make-ahead quiche is the perfect meal for your long Thanksgiving weekend or any night of the week. You can swap the ham for any protein (Turkey!), and you'll have most of the other ingredients at the ready too.
Turkey Pizza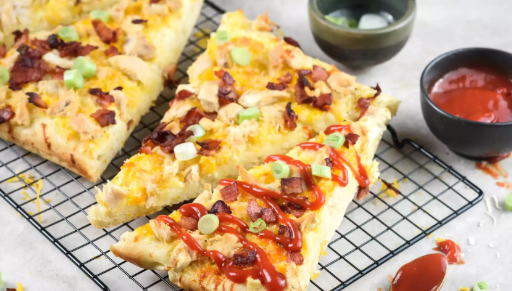 Now this is a recipe the entire family will love and will most likely cry for more!! Who doesn't love pizza??
Leftover Turkey Noodle Soup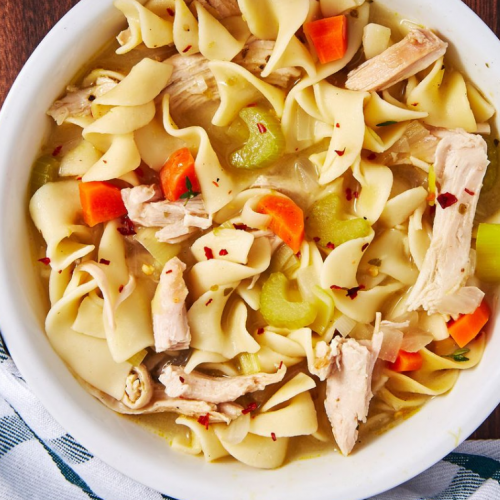 It's fast. It's easy. And it's a staple must-have during the winter months. Turkey noodle soup is still everything you love about the classic with the addition of some leftover turkey. Make it after all of your Thanksgiving guests are gone and enjoy the peace and quiet.
Turkey in a blanket
Yup! It's as delicious as it sounds! The only thing you might need are crescent rolls. Breakfast never tasted so yummy!