Father's Day is a great opportunity to show your appreciation for your dad, grandfather, brother or any special man in your life and what better way to do it than through a delicious homemade meal? But if we're being honest, it's more about the time you spend with him than anything else. And what better way to make memories with your dad, grandpa, or even your son than with a Father's Day lunch or dinner he's sure to love.  Most men would rather have a heartfelt, delicious plate of pizza or something off the grill than a gift he may never use. Here are some amazing ideas for dishes you can cook for Father's Day:
Fire Up the Grill
Grilled Steak: Fire up the grill and cook a juicy steak to perfection. Serve it with a side of roasted potatoes and a fresh green salad.
Barbecue Ribs: Slow-cooked, fall-off-the-bone ribs smothered in a tangy barbecue sauce. Serve with coleslaw and cornbread for a complete meal.
Gourmet Burger: Create a gourmet burger with unique toppings like caramelized onions, sautéed mushrooms, and a special sauce. Add some crispy bacon and cheese for extra indulgence.
Smoked Brisket: If your dad loves barbecue, smoking a brisket is a fantastic choice. It takes time and patience, but the end result is tender, flavorful meat that he'll love.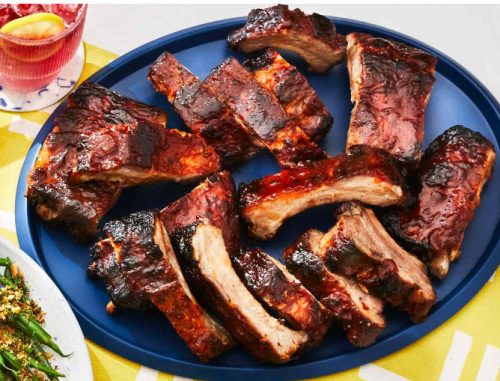 Prepare a Mouthwatering Seafood Feast
Seafood Feast: Prepare a seafood extravaganza with grilled shrimp, lobster tails, or pan-seared scallops. Serve with a lemony butter sauce and some garlic butter bread. It will melt his heart 🙂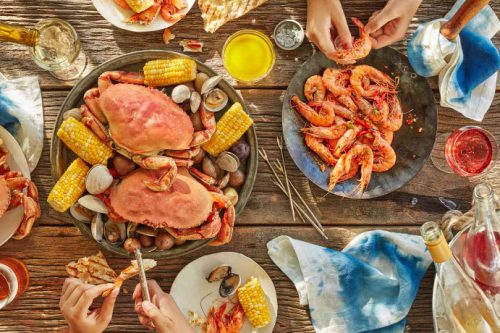 Perfect Poultry Tastings
Beer-Can Chicken: Roast a whole chicken with a can of beer inserted into the cavity. This method infuses the meat with moisture and flavor. Pair it with grilled vegetables or mashed potatoes. of course you'll need extra beer to taste to make sure it's just right.
Chicken Parmesan: Make a classic Italian dish by coating chicken breasts in breadcrumbs, frying them until golden, and topping with marinara sauce and melted cheese. Serve with spaghetti or garlic bread. Our When In Rome Italian Gift Basket has the perfect ingredients to help make this dish a winner!
Bacon-Wrapped Chicken with Garlicky Broccoli: Can be made in the oven or on the grill. Honestly, everything tastes better wrapped in bacon!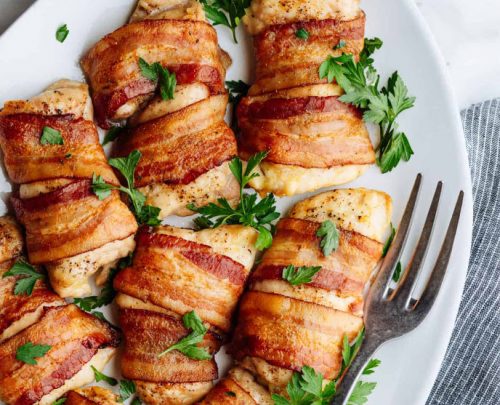 A Classic Meal All Can Enjoy Eating & Making
Homemade Pizza: Get creative and make homemade pizzas with various toppings. Set up a pizza bar with different cheeses, vegetables, and meats so everyone can customize their own.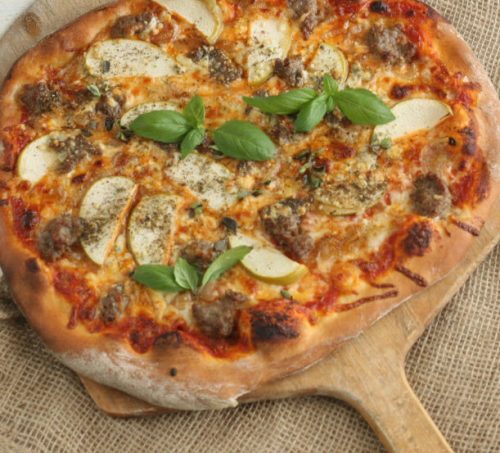 Custom Father's Day Gift Ideas
Still searching for the best Father's Day gift? Here are some tasty Father's Day Gift Ideas to choose from.  We're sure you'll find just what you're looking for and you may even become Dad's favorite!