If finding the perfect gifts for your family and friends is a challenge every holiday season, consider sending them gift baskets for Christmas. You won't have to put off your shopping until the last minute and get lost wandering the malls on Christmas Eve because gift baskets will be the perfect solution to your problems. Take a completely different approach from the present shopping you've done in the past and give people something they're sure to appreciate and enjoy.
The First Impression of A Christmas Gift Basket
The best Christmas baskets will convey a sense of celebration and holiday joy to the recipients. You can choose from a variety of Christmas Gift Baskets filled with festive items from wine and chocolate to coffee and gourmet food. Start by looking at the container it will arrive in – you want to create a great impression from the instant someone sees the basket. Adorn the gift basket with a bow, or even add a bottle of wine if you know that the recipient would enjoy raising a glass or two during the holiday celebrations.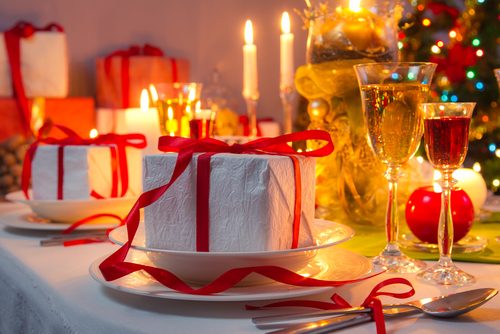 Thoughtful, Personal, and Unique
What makes buying a basket for someone such a smart idea, especially during the holiday season, is that it's quite easy to personalize these gift baskets without putting much effort into it. You can give someone a thoughtful gift, without spending hours on arts and crafts.
Think about how Christmas gift baskets could be the solution to almost any gift-giving dilemma that might come up. If you want to send a basket to a friend or co-worker, they are sure to appreciate the time you spent picking out all the components of that basket. You can browse our standard designs and have one selected and shipped in just a few clicks, or you can create a custom gift basket to send to someone special. If you decide to customize, it's incredibly easy and our "do it yourself" wizard will lead you through all the steps to build a basket for a loved one that includes complementary and unique items.
You can have some fun when you're assembling the gift baskets as well. Some of the components could directly relate to the holiday, such as some ornaments for the Christmas tree, while others could relate to some things that the recipient likes to do in their spare time. If the gift is intended for the entire family, then make sure to put some food items you know almost anyone would enjoy into the basket.
Affordable Christmas Gift Baskets
Another huge benefit of shopping for Christmas Gift Baskets online is that you can often score a deal on shipping. Stick to your holiday budget but also be able to send a thoughtful gift to him or gift to her; even if your loved one who lives across the country. (If you're less cost-conscious and more time sensitive to make sure the gift arrives by Christmas Day, you'll have the option of expedited shipping, too.)
Gift baskets also come in wide range of sizes and prices, so it's easy to browse based on your budget. You won't be limited in your selection if Santa needs to tighten his belt this year – there are lovely and delicious options for any price range that your recipients will be sure to love.
If you choose to customize a gift basket to make that gift under the tree extra special, you can browse baskets based on a theme and associated price range. Whether you want to customize a basket for someone or send one of our standard designs, you'll be able to find an affordable option.
Gourmet food, wine & baskets
During the holidays, people spend lots of time celebrating and socializing with their family and friends. For many of us, that means overindulging in good food and drinks. As you browse the Christmas gift basket selections, pay special attention to the arrangements of gourmet snacks, tasty foods, and flavorful wines. Does your family prefer salty or sweet? Do your friends like to drink red or white? With their preferences in mind, you're guaranteed to choose the perfect gift. Because who doesn't love to eat and drink? Your thoughtfulness will bring joy to your family and friends as they feast together and toast a new year.
Coworker Holiday Gift Baskets
You can't forget about your coworkers this holiday season. There are guaranteed to be gift exchanges and holiday parties at the office, so don't show up empty-handed. Personalized without being too personal, one of our corporate gift baskets just might be the perfect way to show appreciation to your boss or surprise a colleague. Doing something nice for your coworkers will make you feel good and will help spread the festive mood throughout the office.  
Christmas isn't the only time of year you'll need to find the ideal gift for someone special. There are personal "holidays" throughout the year that deserves celebrating. Consider a birthday gift basket for your friends, a baby gift basket for expectant parents, or an anniversary gift basket to celebrate another year. Whatever the occasion, our plethora of options will help you find the perfect gift, every time.